Crowned Jewels International Women's Society

​​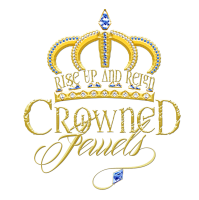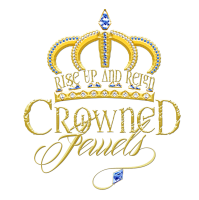 Crowned Jewels International Women's Society is an emerging fellowship of women who have accepted the responsibility of being a positive influence to today's young woman by not just being a modern day Ester, Proverbs 31 or Titus 2 Woman but actually showing others the way.  It is a fellowship of prominent, prolific, purpose driven women who have united in solidarity with the Vision of restoring Royalty back to our sisters and daughters by preparing them to Reign in all aspects of their lives.

Crowned Jewels, are a diverse group of women from various backgrounds and cultures who through our lives experiences and professional training have come together to inspire, motivate and navigate today's young women to achieve their Destinies: Spiritually, Physically, Financially and Emotionally. Through our weekly Empowerment Calls, outreach endeavors, and Annual Summits; we strive to meet the growing need within our Generation to provide mentor-ship, counseling, examples of purity, moral fortitude and social excellence to young women around the World.

​​
My heart has been broken regarding the sexual exploitation of our Sisters, the ignorance being perpetuated through generations regarding Social and Economic Status and the mass desensitization in the Media of the Nations which has caused our Daughters to devalue themselves and relinquish their Crowns for Cash, Cars and being the next "It Chic". 
​​
Mothers have been crying out for their Daughters…Daughters have been crying out for their Mothers and Grandmothers have been on their faces for years.  WE ourselves have cried the cry, survived the tragedies and witnessed the atrocities that have caused US to accept the CALL and CHARGE to be the Deliverers of this generations song to walk in and that song is to: BE ROYAL, RISE UP and REIGN! 
If you are a Queen reigning in your area of influence whether it be in the Home, Marketplace or Ministry and you have desire to sow a portion of the wealth of Knowledge, wisdom or resources you have acquired into this Monumental Movement of restoring Royalty back to our Sisters and Daughters, please CONTACT US today for more information and to join our mailing list.